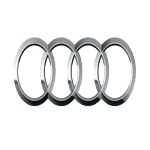 Audi R8 Convertible
Starting at $1,299.99/day
Questions
Los Angeles Audi R8 Convertible Rental car;
The R8 is Audi's two-seat, mid-engine sports car powered by a Spyder V10 engine for 2011. The R8 incorporates technology from Audi's Le Mans winning R8 prototype to build on its racing success for the street. The Audi R8 sports car begins with the classic wide, low stance of a mid-engine exotic but the design is dominated by a signature design element, the blade of carbon fiber on each side, behind the door and in front of the rear wheel that runs from the roof at an angle over the side air intakes to the rocker panel. The R8 has been a phenomenal success for Audi, simultaneously raising the company's profile and allowing it to compete in the rarefied air of the supercar segment for the first time. Certainly in its latest V10 guise, the coupe's Porsche-like top speed of 194 mph -- not to mention rapierlike handling -- gives Audi sporting credentials it had not previously enjoyed.
| | |
| --- | --- |
| Engine : | 5.2L V10 |
| HP : | 525 |
| MPG : | 13 City | 19 Highway |
| Transmission : | 6 speed R tronic (automatic) |
| Tank : | 24 |
| Drivetrain : | AWD |
| Passengers : | 2 |
| Cargo : | 3.5 Cubic Feet |
| Luggage : | 1 Small bag |
* We apologize, the Audi R8 Convertible Rent a car is no longer available in our fleet at our Beverly Hills Car Rental or our Los Angeles Car Rental Locations.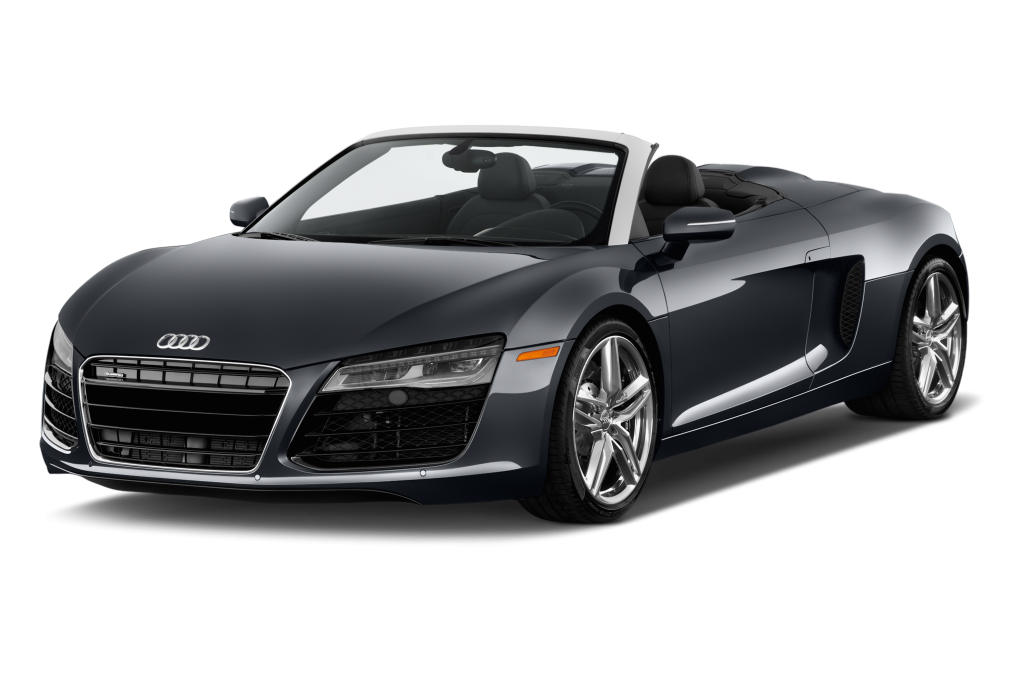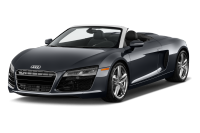 The experience gained in motorsport has, even in recent years, helped Audi to stay ahead of the field in terms of advanced technical design.
<!- end inner content-->