Mercedes Rental in Los Angeles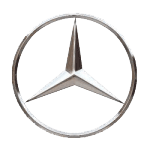 Mercedes G550
An icon reinvents itself.



Starting at $379.99/day

Compare Vehicles
Reserve
Questions
Los Angeles Mercedes G550 Rental Car;
The G-Class is Mercedes-Benz's serious off-road SUV that has been sold in Europe for more than forty years as the Mercedes-Benz Galaendewagen. Hand-built by Magna Steyr on behalf of Mercedes-Benz in a special factory located in Graz, Austria, the G-Class is designed to handle the roughest of terrain while keeping its occupants in the lap of luxury. It can climb grades of up to 36 degrees, and features ground clearance of more than eight inches. Whether you think of it as Germany's Hummer, Range Rover, or simply another choice for well-heeled customers looking for something completely different, the Mercedes-Benz G-Class has cast an unmistakable, square-edged shadow for more than three decades. Over the years, exterior changes have been minimal at most, with the current model looking very much like the first, military-inspired Gelandewagen, which started production back in 1979. But despite its similar look, Mercedes has made plenty of changes to the 2019 Mercedes-Benz G-Class.
| | |
| --- | --- |
| Engine : | 4.0L V8 |
| HP : | 416 |
| MPG : | 13 City | 17 Highway |
| Transmission : | 9 Speed automatic |
| Tank : | 26.4 ga |
| Drivetrain : | AWD |
| Passengers : | 5 |
| Cargo : | 35.2 Cubic Feet |
| Luggage : | 4 |
mercedes Car Rental Los Angeles


Mercedes-Benz traces its origins to Karl Benz's creation of the first petrol-powered car, the Benz Patent Motorwagen, financed by Bertha Benz and patented in January 1886, and Gottlieb Daimler and engineer Wilhelm Maybach's conversion of a stagecoach by the addition of a petrol engine later that year.

The automobile designers at Mercedes-Benz are already living in the future. They envision tomorrow's world every day. The Mercedes Benz, one of the most rented luxury vehicles.
<!- end inner content-->